Location:Warwick Farm, NSW
Price:$2,125 (2.5%) or $4,250 (5%)
Incentives:
Owners: Country Racing Syndications (Mgr: C W Gibbs), W Slattery, St Jude Racing (Mgr: G P Smith), A J Hill, S Davies, W J Bright & Madden Racing (Mgr: Mrs V Madden)
CLASSY 2YO GELDING WITH A LOVELY FLOATING ACTION
FURNACES – JULEZ (BY ZABEEL) 2YO Bay/Brown Gelding
Country Racing Syndications are excited to offer this son of Furnaces to be trained with one of our amazing trainers Lauri Parker.
Why wait to see your horse on the track! Most syndicated horses are yearlings whereby you must wait 12, 18, or sometimes even 24 months to see your horse at the trials. Already in his second preparation with Lauri, this gelding has a lovely floating action and covers the ground effortlessly.
He has a great presence about him and oozes CLASS!
Shares are now available which include all costs until 30th June 2021.  Come join in the fun with Country Racing Syndications.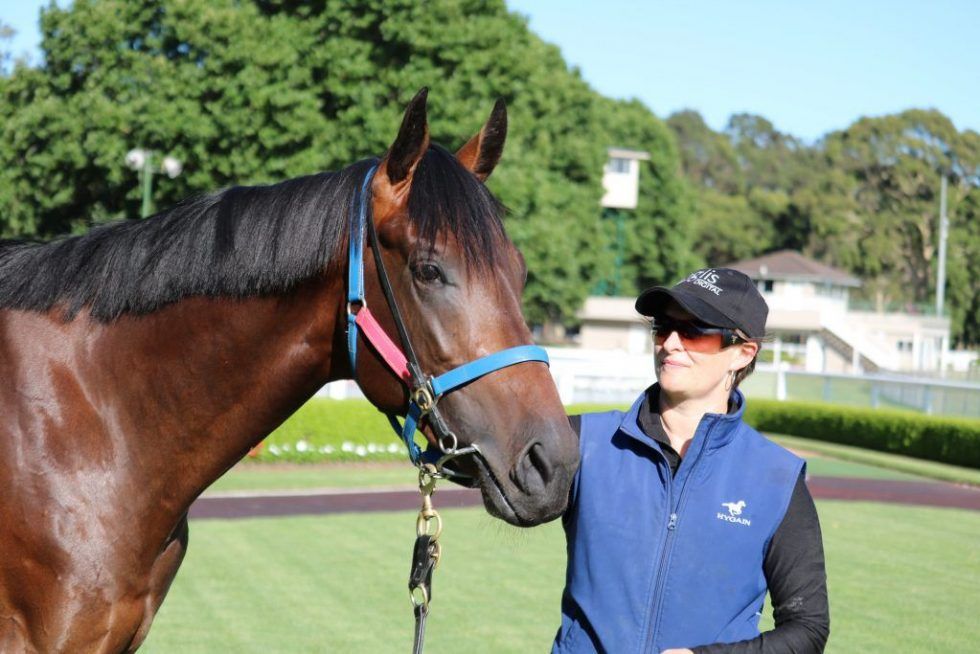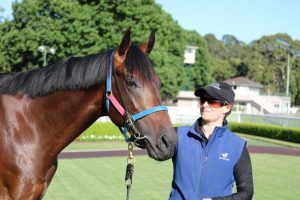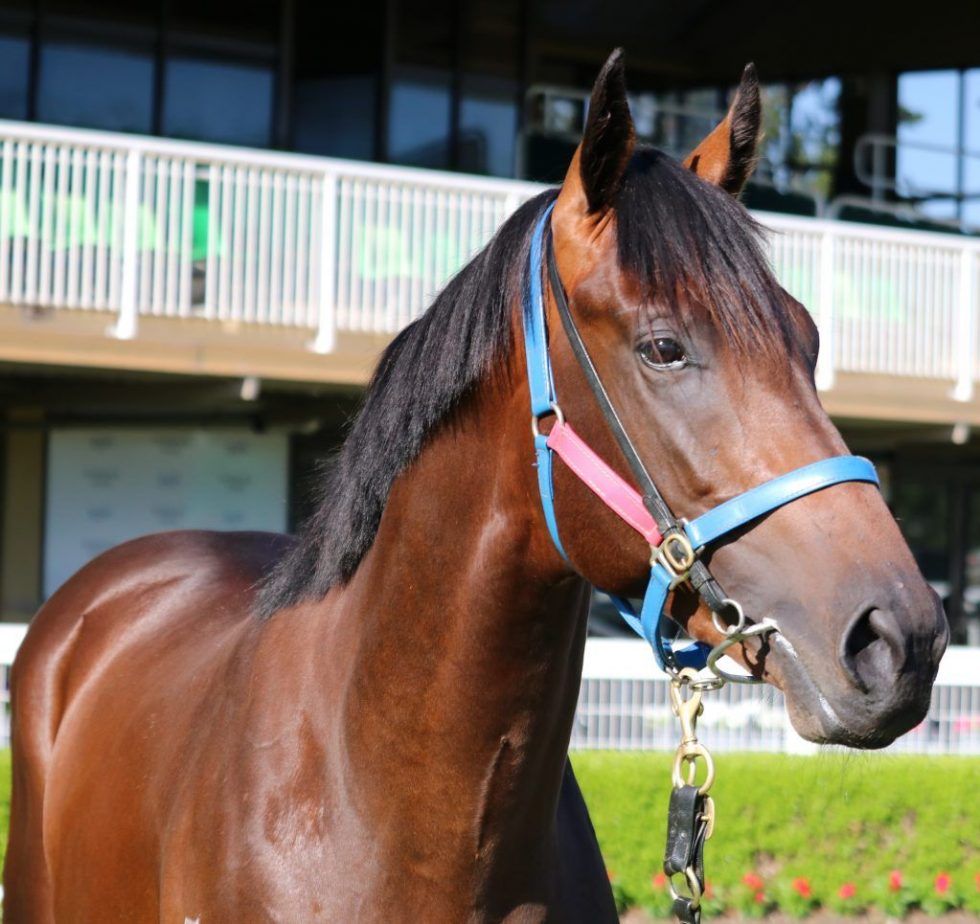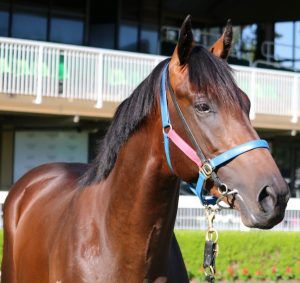 THE GELDING – FURNACES x JULEZ (BY ZABEEL)
This FURNACES gelding is currently in his second preparation with Lauri Parker Warwick Farm stables. He is doing everything right and is loving his work.
This gelding is bred on a 5 X 3 cross of the great Zabeel – to whom the Gr.1 gallopers Pierata and Pinot are also line-bred – this well related Gelding hails from the debut crop of a fast son of the high class Danehill stallion Exceed And Excel who is already the sire of seven stakes producing stallions.
He has passed his clinical examination and is sound. On recommendation he has recently been gelded so there is no delay in getting him to the races.
SIRE – FURNACES
The Sire FURNACES has a pedigree awash in speed, he was just as dazzling on the track in winning his debut at Rosehill by 6-lengths. One of the top 8 2YOs of his generation by Timeform (115), Furnaces took out the Gr3 Kindergarten Stakes (defeating Regatta Rebel and Redzel), before splitting Vancouver and Headwater in the Gr2 Todman and then being beaten only 2-lengths by Vancouver in the Gr1 Golden Slipper. Displaying both soundness and durability, he raced on at 3 to claim 3rd in the McEwan Stakes before backing up at 4 to take 2nd in the same race. Across his 3 seasons on the track, Furnaces also defeated Tycoon Tara, Sheidel, The Quarterback, Exosphere and Japonisme.
DAM – JULEZ
The Dam JULEZ was a lightly raced filly who impressed easily winning a Kembla Grange maiden from just three starts. She has well and truly proven her worth at stud with all eight of her foals to race being winners including the Gr.3 placed Flying Sardine and fellow metropolitan winners Cosmonaut, Rosalie, and Nirvana. Her Gr.3 winning dam Princess Polonia was also a terrific broodmare with her five winners including the Gr.3 mare Molto Vita, in turn dam of the Listed winner Jaguar Paw. The unbeaten US superstar stallion Raise A Native, hails from this family as do the Gr.1 winners Mo Town, Malibu Mint and One On The Aisle.
This Dam Sire, the Australian Guineas winner Zabeel needs little introduction but let us recap – 166 stakes winners including 47 Gr.1 winners and one of the greatest broodmare sires of recent times with 204 stakes winners inclusive of 40 Gr.1 winners.
Share Price – 2.5% share $2,125.00 or 5% share $4,250.00 or 10% share $8,500.00
Payment Plan – $650.00 upfront then 3 x $500.00 equal monthly payments for every 2.5%.
Share Price Includes – Acquisition fee including GST, Insurance until 31.12.2021, Transport, Training, Pre-Training, Agistment, Vet Fees, Scope, Inglis Race Series, Merchandise, Registration, all other associated costs and Much More until 30th June 2021.
Ongoing Monthly Fees – Fixed Flat Fee for a 2.5% share per month is $110.00 (incl. GST) and for a 5% share is $220.00 (incl. GST) and so on for ongoing upkeep expenses. First payment starts 1st July 2021.
WE

DO NOT

CHARGE MANAGEMENT FEES or TAKE PERCENTAGE OF PRIZEMONEY
Contact us now for a copy of the PDS (Product Disclosure Statement).
BAY OR BROWN COLT (AUS)

Foaled 18th October 2018

---

| | | | |
| --- | --- | --- | --- |
| Sire | Exceed and Excel | Danehill | Danzig |
| FURNACES (AUS) | | Patrona | Lomond |
| 2012 | Heat of the Fire | Strategic | Zeditave |
| | | Bon Fire | Octagonal |
| Dam | Zabeel | Sir Tristram | Sir Ivor |
| JULEZ (AUS) | | Lady Giselle | Nureyev |
| 2002 | Princess Polonia | Danzig | Northern Dancer |
| | | My Celebrity | Sir Ivor |

---

FURNACES (AUS) (Bay 2012-Stud 2017). 3 wins-2 at 2-at 1100m, A$475,950, ATC Kindergarten S., Gr.3, Primo Moraitis 2YO P., Hawkesbury RC XXXX Gold Rush P., 2d ATC Todman S., Gr.2, MVRC Ian McEwen S., Gr.2, ATC Lonhro P., L, 3d MVRC Ian McEwen S., Gr.2. Out of SP Heat of Fire. Grandson of a half-sister to SW Cloister. Related to SW Melito (AJC TJ Smith S., Gr.1), SW Zeditave, etc. Sire of the placegetters Lemon Lover, etc. His oldest progeny are 2YOs.

1st dam

JULEZ, by Zabeel. Winner at 1400m in Aust. Half-sister to MOLTO VITA (dam of JAGUAR PAW, VENETIAN MASK), Mazuka, Princess Meadowlak (dam of PRINCESS SWEET, SUCCESSFULLY SWEET). This is her tenth foal. Dam of eight foals to race, all winners-

Flying Sardine (f. by Flying Spur). 15 wins from 1200m to 1650m, NZ$314,521, A$44,680, to 2020-21, WRC Whyte H., CJC Christchurch Casino H.-twice, Otago RC Leith Liquor H., Southland RC Invercargill Licensing Trust H., Ashburton RC RD Petroleum Winter Cup Trial H., CJC NZI H., Otago RC Vault 21 H., 2d South Canterbury RC Timaru Cup, L, CJC Coupland's Bakeries H., Riverton RC Bupa Care Services Francolin H., MRC Ladbrokes Back Yourself H., Southland RC Te Runga Summer Cup, 3d CJC Winter Cup, Gr.3, South Island Thoroughbred Breeders H., Gr.3, Coupland's Bakeries Mile Trial H., Otago RC Wingatui Function Centre H., 4th CJC Easter Cup, L.

Cosmonaut (g. by Starcraft). 5 wins from 1300m to 2000m, A$233,680, MRC Betfair H., BRC Bouquet Boutique H., 2d ATC El Alamein H., BRC Brc.com.au H., Smirnoff P., Gallopers Sports Club H., Greenslopes Hospital H., 3d BRC Mount Franklin H., Coke Zero H., Marsh Advantage Insurance H., SCTC HMR Projects Pty Ltd H., Ipswich TC CFMEU Mining & Energy H.

Nirvana (g. by Darci Brahma). 3 wins at 1600m, 2200m, NZ$24,315, A$83,495, to 2019-20, WRC Milan Park H., 2d MRC Six Month Membership H., Clanbrooke Racing H., 3d MRC Thoroughbred Club H.

Rosalie (f. by Testa Rossa). 2 wins at 1200m, 1600m, A$83,910, ATC Irish Australian Welfare Bureau H., 2d ATC Combined Rotary Clubs H., 3d WATC Perth Racing Members H.

Pintari (f. by Dehere). 2 wins at 1800m, 2000m, R158,475, 2d Vaal Racing Association H., Clairwood All to Come H., Greyville Chatsworth Community Care Centre H., 3d Greyville International Soccer 6 P. Dam of-

Seattle Dragon. Winner at 1600m in South Africa.

It's Pandemonium (f. by Red Giant). 2 wins at 1400m, 2200m in NZ.

Cheptegei (g. by Tavistock). Winner at 1400m in 2019-20 in Aust.

Melanie Claire (f. by Henrythenavigator). Winner at 1400m in NZ.

2nd dam

PRINCESS POLONIA, by Danzig. 8 wins from 7f to 9f, US$456,212, Sportsmans Sixty Sails H., Gr.3, Ak-Sar-Ben Queen's H., L, Detroit Michigan Breeders' Cup H., L, 2d Gulfstream Park Go for Wand S., L, 3d Churchill Downs Falls City H., Gr.3, Arlington Heights Oaks, Gr.3. Half-sister to ROSCIUS, JOJO'S SPIRIT, Western Union V. Dam of 11 foals, 7 to race, 5 winners, inc:-

MOLTO VITA (Carson City). 8 wins to 7f, US$576,997, Keeneland Thoroughbred Club of America S., Gr.3, Churchill Downs Winning Colors S., L, Ellis Park Breeders' Cup S., L, Ellis Park Withallprobability H., L, 2d Churchill Downs Humana Distaff H., Gr.1, Belmont Gallant Bloom H., Gr.2, 3d Saratoga Ballerina S., Gr.1, Keeneland Madison S., Gr.3, Gulfstream Park Hurricane Bertie H., Gr.3. Dam of-

VENETIAN MASK (Pulpit). 6 wins from 7f to 8½f, US$147,484, Hastings Park John Longden 6000 H., L, 2d Hastings Park British Columbia Premier's H., Gr.3, Lieutenant Governors' H., L, Swift Thoroughbreds Inaugural S., L, 3d Hastings Park British Columbia Premier's H., Gr.3, Pacific Customs Brokers Classic H., L, George Royal S., L.

JAGUAR PAW (Giant's Causeway). 5 wins from 1m to 9f, US$304,242, Belmont Three Coins Up S., L, Aqueduct Allowance, 3d Monmouth Philip H Iselin S., Gr.3. Sire.

Grazie Mille. Winner at 8¼f in U.S.A. Dam of-

MO TOWN (Uncle Mo). 4 wins-2 at 2-from 1m to 9f, US$519,600, Del Mar Hollywood Derby, Gr.1, Aqueduct Remsen S., Gr.2, 3d Aqueduct Danger's Hour S., L.

Mazuka (Exceed and Excel). 11 wins to 1400m, A$253,975, AJC Sadleir H., BRC Rapid Hot H., Mimiki Foundation P., XXXX Gold H., 3d AJC Kindergarten S., Gr.3, 4th STC Heritage S., L.

Princess Meadowlak. Unraced. Dam of-

SUCCESSFULLY SWEET (Successful Appeal). 3 wins at 2, US$104,650, Aqueduct East View S., L. Dam of-

CONFRONTATION (War Pass). 6 wins from 1200m to 1600m, US$398,875, 587,200Dhs in U.S.A. and U.A.E, Meydan Firebreak S., Gr.3, 2d Belmont Bold Ruler H., Gr.3, Westchester S., Gr.3, Gulfstream Park Hal's Hope S., Gr.3, Sir Shackleton S., L, 4th Gulfstream Park Fred W Hooper S., Gr.3.

PRINCESS SWEET (Precise End). 2 wins at 2, US$105,032, Aqueduct New York Stallion Fifth Avenue S., L, 4th Aqueduct Valley Stream S., Gr.3. Producer.